If you have a loved one who has a condition where their memory is declining from a health issue or traumatic brain injury, it may be time to move them into a memory care facility. Our adult family homes in Gig Harbor are fully equipped for memory care which not all retirement homes or adult family homes offer. It's important to ensure that your loved one suffering from dementia, Alzheimer's, or other memory-related conditions is getting the compassionate and specialized care they need to help them feel comfortable, safe, and give families some peace of mind for their well-being. Nursing homes that are not licensed for memory care may be perfectly sufficient for seniors and adults who have primarily physical ailments, but memory and psychology issues require unique, personalized care and the familiar comfort of an adult family home can go a long way toward helping your loved one feel safe. 
Dementia Care Facilities Gig Harbor
Our adult family homes house around six to eight residents at any time, and have nursing staff available 24/7 for all needs. We also ensure that each of our homes has a full stock of all the medical equipment needed to take care of our resident's daily needs, as well as for emergencies. Both our staff are highly trained and licensed to provide the care for our residents as well as our company to give our residents and their families some extra piece of mind.  Know that if you have a loved one with dementia or another type of declining mental condition, you can trust our staff to approach your family member with care, excellence manners, and empathy. Our family homes are just that, homes.  They are beautiful and lovely to stay in, unlike a massive care facility that is designed to hold as many residents as possible.  While nursing homes can be an excellent option for many adults who need a little extra support and help, the coziness of our adult family homes may be what you're looking for with someone who is dealing with a degenerative mental condition.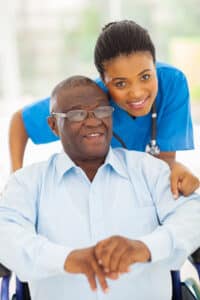 Memory Care Facilities Gig Harbor

Harbor Heritage was founded to provide the best adult family homes in Pierce County, and our three locations are some of the most beautiful locations you could place your loved one in. Our staff is highly committed to providing the best possible care for you or a loved one suffering from memory related conditions, physical ailments or age related conditions. Each resident gets their own space and the homes are more than spacious enough for them to feel comfortable, while still avoiding the isolation that often happens in large nursing homes. Please call us today to check our availability and schedule a tour.