Come Home to the Quality Care you Deserve
At Harbor Heritage Adult Family Home, we are committed to giving you or your loved one the quality, dignified, and compassionate care you deserve. It is our philosophy that "our home is your home".
We provide a warm, furnished living environment and you can bring all your favorites things to make it your "home". Family is alway welcome and encouraged to visit as frequently as possible. We insist on excellence in staffing to ensure you have qualified assistance in a private home-like environment. Our caregivers are on staff 24 hours a day and are always at your service.
Jason and Trisha Weron have been residents of Gig Harbor for over 40 years. We have two sons, William and Joseph. Trisha and Jason have many years of experience in senior care and we are both committed to quality, compassionate care for the elderly. We have had the opportunity to care for seniors from all walks of life in our over 10 years in business and understand the needs your loved ones have.
All staff members must meet strict requirements to be employed at Harbor Heritage Adult Family Home. We hold regular staff training and continuing education to ensure the best for our residents. We specialize in care for dementia, Alzheimer's, mental health, Parkinson's, stroke care and end of life care. We are committed to providing excellent, skilled, sensitive, and dignified care.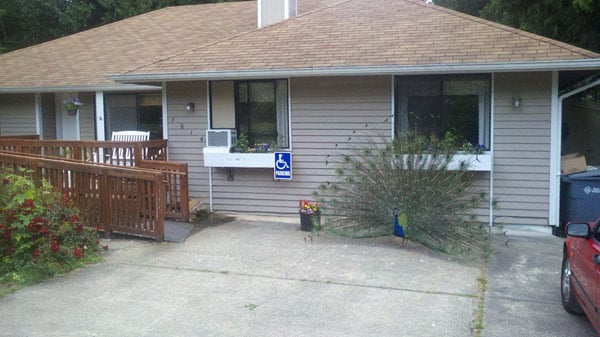 For more information about either of our locations or the services we offer, please call us at
253-514-0696
and we will answer any questions or concerns.